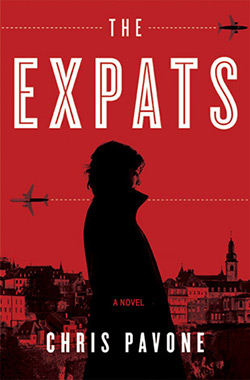 I am a fan of clandestine fiction. I love Tom Clancy and other, similar stories. So when I saw The Expats, by Chris Pavone, I thought it looked pretty intriguing and decided to read it.
I was not impressed.
The story line was excellent. The plot and character development were really creative, but this story had several flaws, that, to me, seem fatal.
First of all, I had a difficult time reading the novel, simply because of the multiple occurrences of gratuitous sex. Within the first fifty pages, there were four separate times when Pavone added implicit sexual content. Each of these were completely unnecessary and added nothing to the story. Nothing at all. But at least they were implicit, and weren't too descriptive.
However, by the end of the book, what had been implicit became explicit. The descriptions became graphic and remained completely unnecessary to the plot. Frankly, I was disgusted, and seriously contemplated setting the book aside and not finishing it.
I should have done just that. Because the remainder of the book, especially the last few pages where all the loose ends were tied up, seemed rushed and disjointed. I wondered if I were reading a Hardy Boys mystery, or watching a Scooby Doo episode, where, at the end, the bad guys tell all the explanations of why they did what they did.