This week's passage is one the first passages that I memorized as a kid at church camp. I can still remember sitting behind the retreat center, on the sidewalk, working on this passage with my camp family group. And it is still with me now.
You can see this passage for yourself in 1 Peter 1:13-14.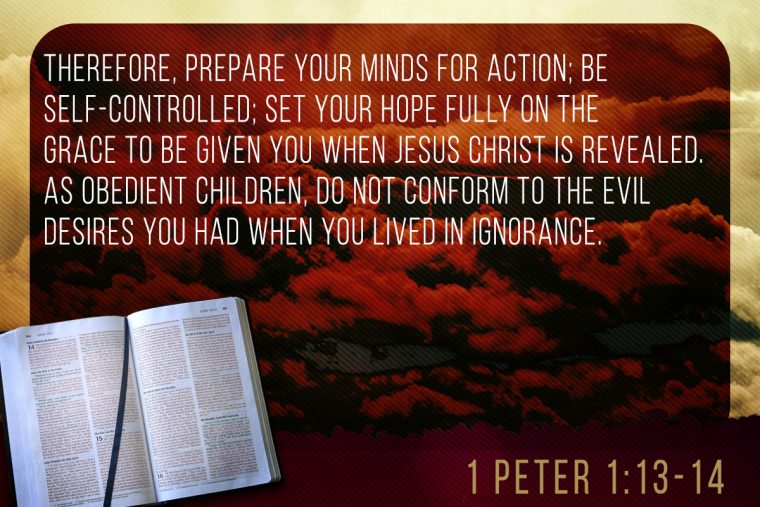 In this passage, Peter issues a call to action. He calls his readers to be holy, although he won't use the word holy until verse 15.
Until then, he states some preparatory commands, to be prepared, to be self-controlled, and to be hopeful.
In order to do this, we have to remember what he has already written to his readers. Many of his immediate audience were undergoing trials and persecution. Peter has just spent the previous verses encouraging them with the hope of salvation that they have. Now, he turns to giving them practical ways in which they can do this, and he gives them in the form of commands. In other words, these aren't optional. These are necessary actions for us if we are to live holy lives.