Your Redeemer is bigger than your past.
Taking A Good Look At Psalm 78
One of the things I think we are really bad at, as humans, is learning from the past. I believe that we tend to get so focused on the present, or what might come, and we neglect to learn lessons from our history… Much needed lessons. Psalm 78 is a history lesson that can teach us some of those lessons.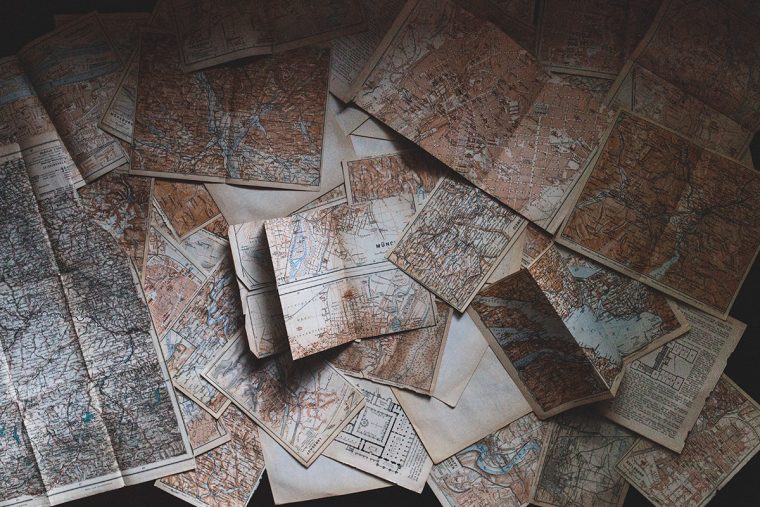 In Psalm 78, the psalmist desires to teach the nation of Israel something about God's character, and in order to do this, he goes back into Israel's history and gives an example of God's faithfulness in spite of their rebellion. Like a road map, it lays out the course that Israel has taken through the generations, and shows how God continues to be faithful.
Despite all God had done for them, and all He had been to the Israelites, they didn't keep His covenant and they refused to walk in His ways. They were a redeemed people, yet they were rebellious, full of complaining, and despised the provisions that God gave them. For their rebellion, their revolt and defiance of His authority, God brought punishment and retribution upon them. When the people repented, pardon was given. God's grace led them to the land of promise.
I love a good story with an intricate plot. If it has a good plot twist, so much the better. And if the plot twist is so sublime that I don't notice it until well into the story, that's when it's the best.
That was the case with the plot in Some Small Magic, by Billy Coffey. I wasn't sure about it when I picked up the book initially, having never heard of the author before. But about halfway through the book, or just before that, I started to get a bit of a feeling that he was going somewhere completely unexpected with this story. And I was not surprised. He did exactly that. And I didn't even see it coming.
Some Small Magic is a story of a kid named Abel. He and his mom are making it, but just barely. His body is broken by a debilitating condition; just what it is, we are never really told. And he'd like to know more about his father. All of these factors combine to pull Abel and his mother to an Appalachian mountain revival meeting where something strange happens.
Based on what he learns at that revival meeting, Abel decided to jump a train and find his father. With a friend the town considers dumb, who actually has more wisdom than most, and a young girl they meet along the way. Abel begins his quest to seek the truth he's looking for. And he finds a whole lot more than he ever expected.
Your Monday Dose Of Inspiration
On this day in history: In 1800, the Library of Congress was established with a $5,000 allocation. In 1833, a patent was granted for first soda fountain. In 1982, Jane Fonda's first workout video was released. And in 1990, the space shuttle Discovery blasted off from Cape Canaveral, FL. It was carrying the $1.5 billion Hubble Space Telescope.

Scientists Sequence Coffea Arabica Genome – The coffee nerd in me found this quite fascinating. The opening article is brief, and the actual findings are here, along with a video. And now I'm looking for my Chemex…
5 Productivity Tips You Haven't Heard A Million Times Before – I'm always trying to make the best use of my time. This list doesn't contain any staggeringly amazing tips, but it is intriguing.
Scientists Admit Limit To Human Life Span – Despite the first verse being misapplied (I don't think 120 years is a limit to our age, but rather a time frame for the flood to come), the point of this article is very interesting.
What's The Fastest Way To Alphabetize Your Bookshelf? – This is interesting, but seems to stop short of the easiest method of just inserting the books in the proper order without comparing each separate pair over and over. Watch the video to see what I mean.
Hiding God's Word In Our Hearts
In verse 14, Peter cites a passage from Isaiah 8:12. In this week's passage, he uses the very next verse in Isaiah, but adapts it to his context, calling his readers to set apart Christ as Lord. You can see this passage in 1 Peter 3:15-17.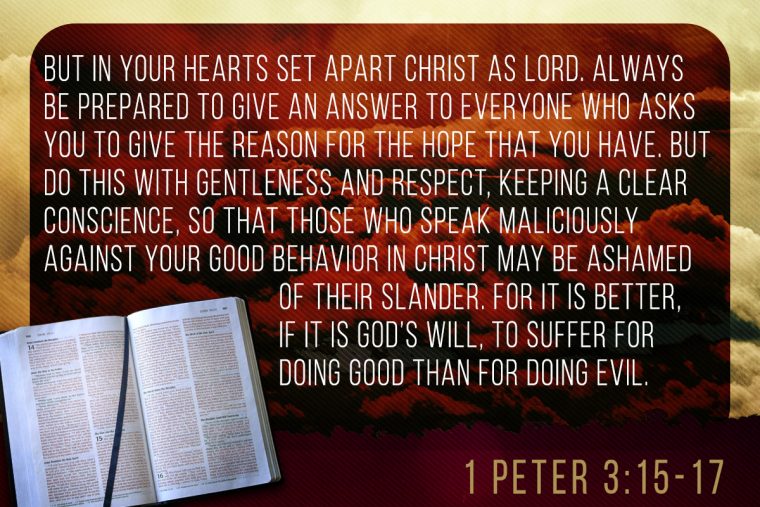 We need to remember that this entire section of 1 Peter is on the topic of suffering and persecution, especially suffering that occurs for doing right. Peter's encouragement to his original readers is something we need to hear today as well. In verse 14, he stated that it is actually a blessing to suffer for the sake of Christ, and that we have nothing to fear.
In verse 15, he gives us the alternative to fear: We are to set apart Christ as Lord. Those who cause the suffering are not to be feared, because ultimately, they are not in control. Christ is, and he alone is worthy to be revered as Lord.
The next statement Peter makes is interesting, and one that is quite often pulled from its context and used as a proof text for apologetics. To be certain, apologetics, the defense of the gospel message, is a worth study. But that is not Peter's point here. Remember, he is speaking in the overarching context of suffering for doing good. And if you keep Christ as Lord in the midst of such suffering, people will take notice of that. And some of them will want to know why we behave in such a way in such dire circumstances.
Peter warns us that this will happen, and encourages us to be ready with an answer when the question comes. We need to be able to articulate clearly the reason we have for our hope. It's also interesting to note that he uses the word hope here instead of faith. For Peter, hope carries an eschatological meaning, looking forward to the inheritance that awaits all believers. We definitely need to know what we believe, and why we believe it – faith – but Peter also encourages us to know the reason for our hope – the eternity with Christ that is ours to come.
The world is filled with God's glory. You can't turn without bumping into it.
The Blessings Of Confession
Perhaps one of the most beautiful expressions of redemption can be found in Psalm 51. In fact, this may well be one of the most beautiful passages in all of Scripture.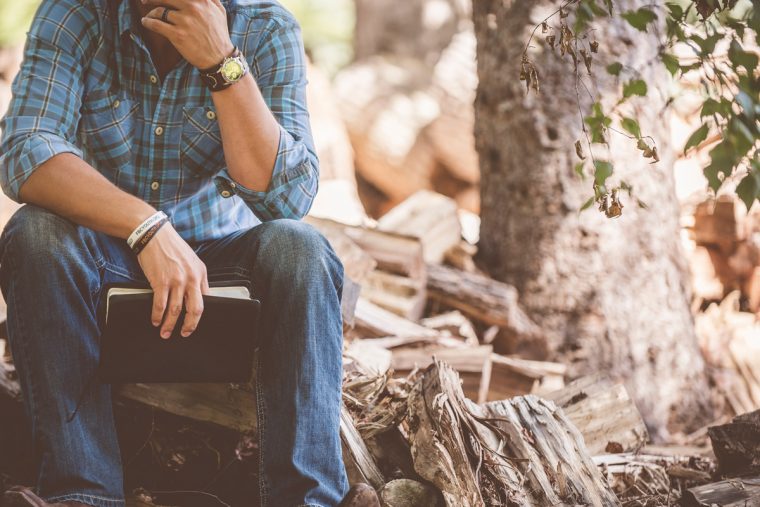 Psalm 51 is an expression of repentance. And it displays the possibility of redemption for those who are willing to confess their sin and repent of it.
It is the result of David's sin of adultery with Bathsheba. You probably know the story found in 2 Samuel 11-12. David saw a beautiful woman whom he desired. He took her and committed adultery with her, resulting in a pregnancy. In order to cover his tracks, he tried to have the woman's husband come home from war and visit is wife. When that failed, he had the husband murdered. And he thought he got away with it.
But he didn't. God knew what David had done, and sent the prophet Nathan to convict David of his sin. It worked. David repented, and wrote Psalm 51 as a result.
That's a very condensed version of the events that transpired, but I think you get the big idea. What David's words in Psalm 51 show is that there is power in confessing our sin and repenting of it before God.
Psalm 51 can be broken into three different sections, and show us the progression he went through as he turned from his sin and returned to God.