This week's passage is split across two images that Paul uses to convey to Timothy his role as a believer and as a minister. First, he wraps up his discussion of the image of a workman with a couple of quotes. And then he shifts to the image of a household utensil.
This passage is bit longer than usual. You can see it in 2 Timothy 2:19-21: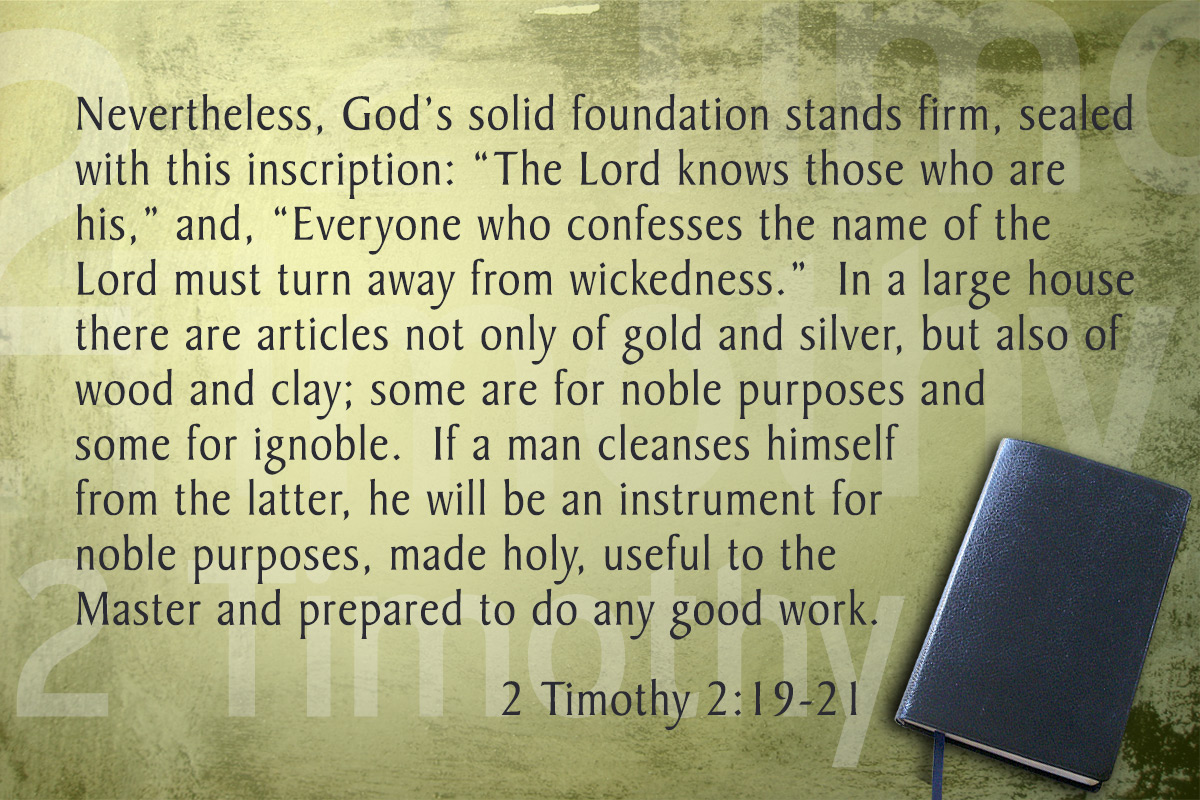 As Paul works his way through this chapter, he has described ministry as several different images: He has used the image of a son (verses 1-2), a soldier (verses 3-4), an athlete (verse 5), a farmer (verses 6-13), and a workman (verses 14-19) so far. Now we will look at the illustration of a utensil (verses 20-23). There is one more image in this chapter to look at; the image of a servant (verses 24-27) will conclude the chapter.
First, however, Paul wraps up his discussion of the workman with two quotes. As Timothy addresses the false teaching that has infiltrated the church in Ephesus, Paul encourages him by stating that God's foundation is solid. There is some speculation as to just what Paul is referring to with the idea of a foundation. There are five major options:
The church in general (see 1 Timothy 3:15)
The faithful believers in the Ephesian church
The faith in general
Christ specifically (see 1 Corinthians 3:10-12)
The apostles and prophets, with their messages
While any of these certainly fit here, the context seems to indicate that Paul is referring to something broad in the context. In essence, what Paul is saying is that God has accomplished something that is so solid that it cannot be shaken, regardless of what any false teachers may stir up.