In the second half of the first strophe of Psalm 119, the writer describes his longing for God's Word, and ends with a commitment of obedience. Take a look at this passage for yourself in Psalm 119:5-8.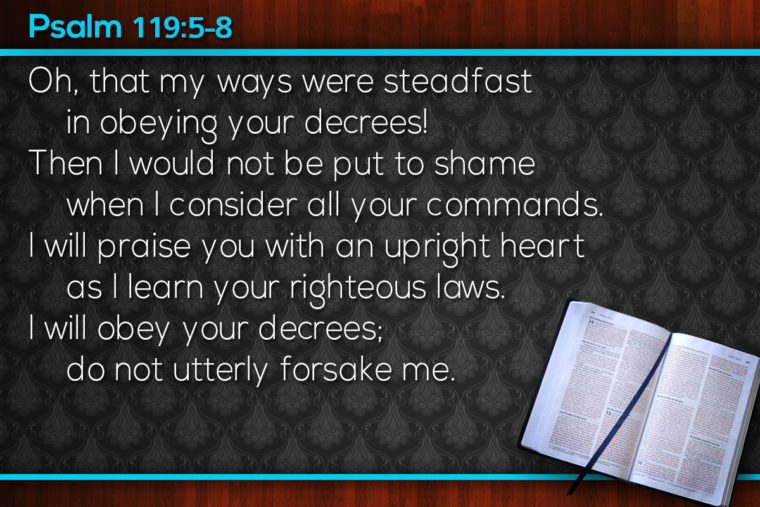 Most of the time, when you read something, you expect the author to build his case and then, at the end, present his conclusion. But Psalm does just the opposite. In this first strophe, we see the introduction to the entire passage in the first three verses, but we also see the crux of the entire thing in verse 8, where the writer, likely David (although Hezekiah, Ezra and Daniel are also possibilities), states his commitment to obedience to God's commands.
Since the first three verses are the introduction, the rest of this stanza is directly connected to it. God has set the standard for obedience to his decrees, and the psalmist expresses his desire to comply. In order to do so, he realizes that there must be a strong will to obey. In verse 5, he wished his ways to be "steadfast" or "established," which means to be prepared, to make firm, to be resolved to stand firm upon God's commands.
Because of his integrity in this matter, the writer knows that no shame will result. And this is true: standing firm upon God's Word, and holding tightly to his values will never result in shame, but praise and joy will be the result, just as we see in verse 7.