This generation of Christians is responsible for this generation of souls on earth.
How A Weekend Event Can Help Us Read The Bible
Last weekend, we held an event at our church called Walk Thru The Old Testament. It was an excellent event and provided the perfect incentive to encourage our church to spend more time in the Bible.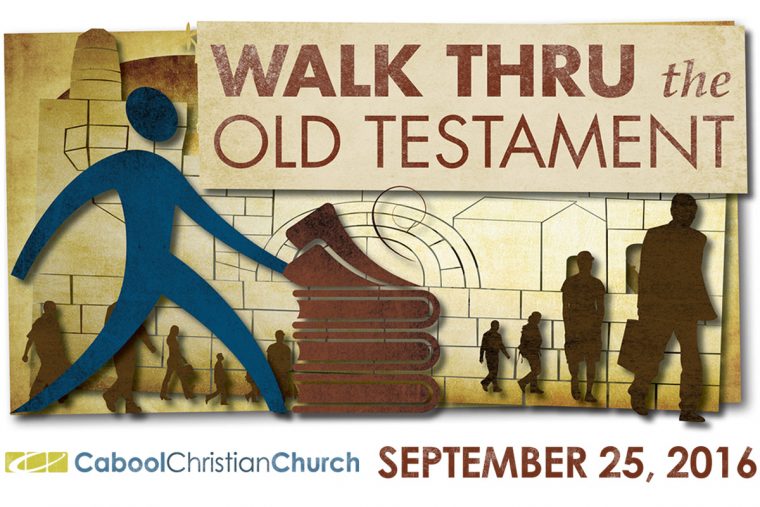 I have had experience with Walk Thru The Bible before, way back in 1995. It has been a while since that seminar, and I really didn't know just what to expect. I was blown away by just how incredible this ministry is, and how it can impact people.
We started planning for this event several months ago, when I pitched the idea to our leadership team. They seemed to be excited about it, but none of us really knew just how big this would actually turn out to be.
Planning continued, and we tried to do all of the preparatory work by the book. We followed WTB's schedule closely, publishing ads when they said to publish ads, hanging posters when we were supposed to hang posters, making the announcements so many weeks in advance, and working our way up to the weekend of the event itself.
What happened was absolutely incredible. God's Word was presented in such a way that many people grasped an overview of portions of Scripture hat they had never put together before.
WTB's Old Testament event is a five hour event, broken into four separate sessions. We presented the first session during our church service, devoting most of our time to it. After a break for lunch, we returned for the next three sessions, working our way through the Old Testament, from Genesis to Malachi. Along with the overview, we were taught seventy-seven different key points, with creative hand motions, to help us remember it all.
It was one of the best weekends that our church has experienced in a while. A large number of our congregation made the commitment to stay for the duration, and several people from our community joined us for the day. It was a phenomenal success, and we haven't heard a negative review of it yet.
Through it all, I learned a few key facts about leadership and ministry. I think I have known these, and they may seem like common sense to many, but they were reinforced in my mind very strongly over the weekend.
Your Monday Dose Of Inspiration
On this day in history: In 1962, The Beverly Hillbillies premiered on CBS-TV. In 1964, Gilligan's Island premiered on CBS-TV. The show aired for the last time on September 4, 1967. In 1969, The Brady Bunch series premiered on ABC-TV. And in 2006, Facebook was opened to everyone at least 13 years or older with a valid email address.

Hario V60 Pourover Kit – My favorite method of making coffee is either by using my Chemex, or my Hario V60. This guide gives some of the essentials you'll need to have on hand to make this the best process possible. And trust me, it's worth it!
How To Button A Suit – One of my biggest pet peeves is when men dress up, and they don't know how to wear a suit properly. There is a great article explaining how to do this, and an infographic to go with it.
Hobo Grafitti – I never knew this was a thing. It's a pretty fascinating thing, at that. I am intrigued.
How Many Trees Are There? – Have you ever wondered that? If not, then you can rest assured someone has, and they made a video about it.
Hiding God's Word In Our Hearts
In this week's passage, Peter finally quotes the Old Testament passage that he has been building his argument upon in the previous verses. It is found in Isaiah 28:16, and Paul also quotes it in Romans 9:33.
You can see it for yourself in 1 Peter 2:6.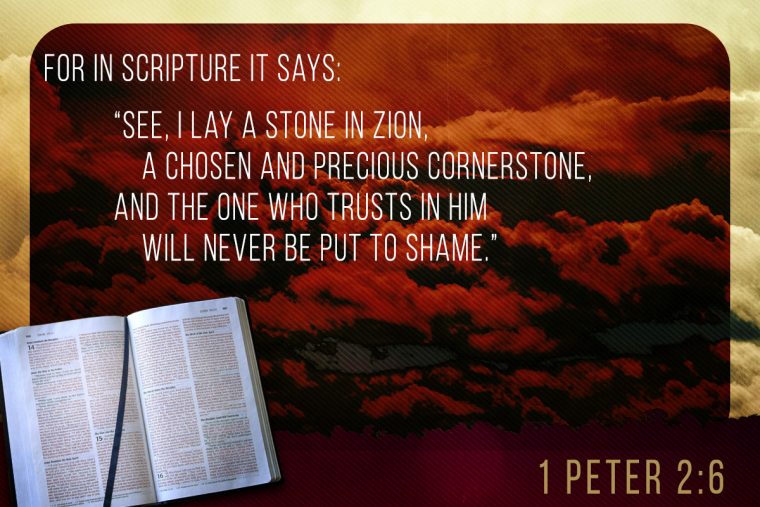 The next few verses give Peter's readers the background for the living stone imagery that he has been describing in this second chapter of his letter.
In the Greek translation of the passage from Isaiah, we see the word akrogoniaios, which is commonly rendered as "cornerstone." Today, when we think of a cornerstone, we envision a stone that is inserted into a building once it is largely completed, and is cosmetic in nature.
In the ancient world, this was not the case. A cornerstone was critical to the structure of a building. This stone formed a part of the foundation, and from it, the walls and corners would receive their angles and direction. These stones were the first to be laid, and could be as large as fourteen feet in length. The entire building was dependent upon the cornerstone.
Some have suggested that this is more of a keystone than a cornerstone. But a keystone is found near the top of a building. That doesn't fit the illustration Peter uses, or Isaiah for that matter, since unbelievers will stumble over it. Placing this on the ground as a cornerstone is much more likely to be the meaning of this very uncommon word.
Death used to be an executioner, but the gospel has made him just a gardener.
One of the most important aspects of life is developing great friendships. We need friends. No one can do life alone. God designed us to be in relationships with one another.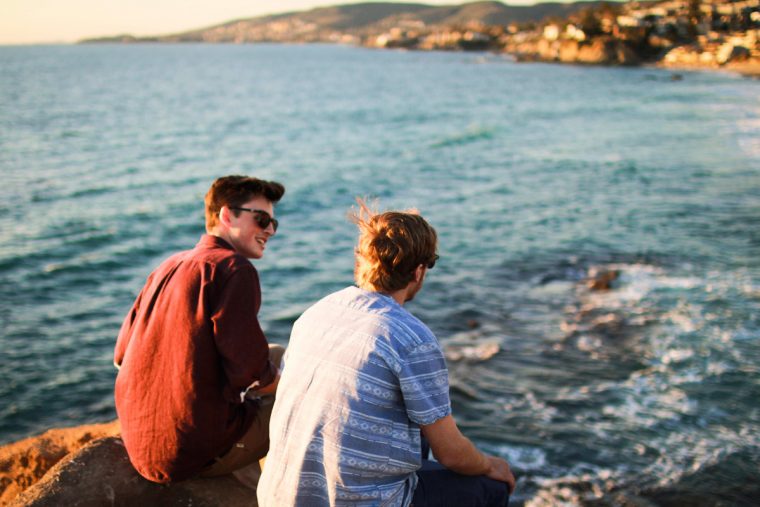 But making, and being, a good friend can be difficult sometimes. And especially so if you are the least bit introverted at all. Luckily, there are several things that you and I can do to help develop quality friendships that will last a lifetime.
When you look through the Bible, you see multiple examples of great friendships. For example, King David, before he became king, and Jonathan had an amazing friendship. Their relationship went to great depths, inspiring David to say that it was deeper than any other in 2 Samuel 1:26.
Their relationship went beyond casual acquaintance, deeper than social buddies, and achieved the level that few people ever reach.
A friendship such as this is needed, and it will help you develop into the man or woman that God has created you to be. And when we develop that kind of friendship, it's because we have learned to be that kind of friend.
There are a few things that you and I can do to build such friendships. Some of them are more difficult than others, but all of these traits will help you be the kind of friend that you want to have.
Your Monday Dose Of Inspiration
On this day in history: In 1876, Melville R. Bissell patented the carpet sweeper. In 1942, the first advertisement to announce Little Golden Books appeared in Publishers Weekly. And in 1957, the first-ever underground nuclear explosion was detonated in an underground tunnel at the Nevada Test Site, a 1,375 square mile research center located 65 miles north of Las Vegas.

Three Ways To Transform Your Food And Drink Menu With Cold Brew Coffee – I've been on a cold brew kick recently. And if you haven't tried it out, you need to. Here are three ways that cold brew coffee is making it big.
Star Wars Stuff – I love Star Wars. After coffee, it may be my most favorite thing. Ok, probably not my most favorite, but pretty close. And here are a few things that I think I would like to have to express my love for all things Star Wars: a Death Star USB Charger, a Death Star waffle maker (yes!), and a Millennium Falcon rug.
The Temperature in The Shade – This is something that has always bothered me. Temperature is temperature, regardless of whether it is in the shade or not. This article dispels the myth and explains the science.
Read Scripture: Jonah – The Bible Project has created several short videos that provide an overview of different books of the Bible. This one is over the Old Testament book of Jonah. It's quite good.