Psalm 103 is one of joyous praise, perhaps one of the clearest examples of the pure praise in the Bible. If you take a good look at these twenty-two verses, you can see that this psalm is addressed to the Lord; that David not only invited his own soul but the soul of every individual, to join with Him in worship and praise to God. Not one single petition is found here.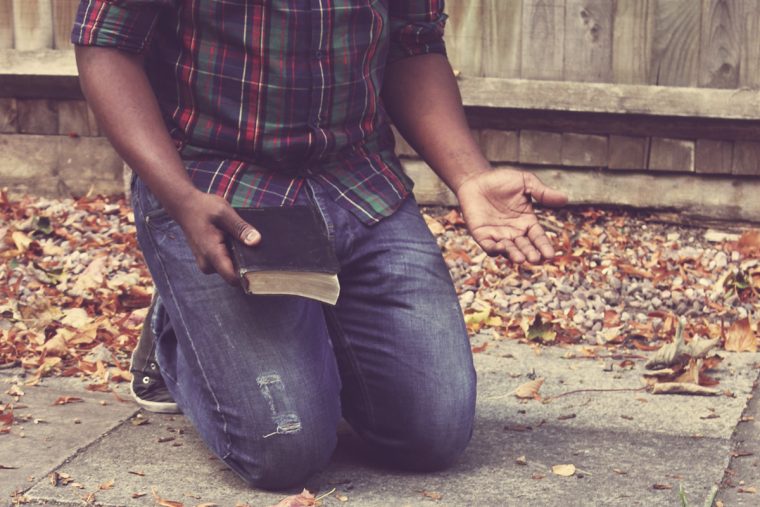 This psalm is a vivid expression of worship. Many tend to look at prayer as only an avenue to seek God's blessings. This is certainly one phase of prayer (Matthew 7:7-8), but not the main part of it. Prayer offers a greater opportunity to pour out our heart's affection to God, and to worship him with our whole heart.
Psalm 103 gives light, it gives life, and it brings hope to us. There is much that you can glean from these verses. But, almost as the very first thing, David reveals some attributes of God's character that are worthy of praise all on their own. There are at least four things that stand out in the first five verses alone:
Bless the Lord, O my soul,
And all that is within me, bless His holy name.
Bless the Lord, O my soul,
And forget none of His benefits;
Who pardons all your iniquities,
Who heals all your diseases;
Who redeems your life from the pit,
Who crowns you with lovingkindness and compassion;
Who satisfies your years with good things,
So that your youth is renewed like the eagle.
God pardons all our iniquities
The greatest of all the gifts and benefits God gives to mankind is His sin-pardoning mercy. God has taken care of the sin question through the blood of Jesus Christ, and the atoning sacrifice He made on the cross (Hebrews 9:22). "We are buried with Him by baptism into death" (Romans 6:4); we "put on Christ" (Galatians 3:27) or "clothe yourselves with Christ" in baptism. There is no other way (Mark 16:16; John 14:6). When we sin as Christians, we must confess our sins, repent of it, and are cleansed through Christ (1 John 1:7-10).
God heals all our diseases
All people suffer, regardless of whether or not one is a Christian. Disease and death affect us all. God may allow us to experience diseases, in order to test us, as he did with Job. Job was restored. Paul was not. God did not remove the thorn from Paul's flesh, despite Paul's repeated asking for it to be taken away (2 Corinthians 12:7-11).
God can, and does, heal bodily diseases. I am living proof of this. With a lot of prayer, and some significant lifestyle and eating changes, God has removed my sleep apnea, my high blood pressure, and even the skin cancers that we were watching. God can, and often does, heal the body; but David may be referring to diseases of the soul and heart. They are more alarming than physical sicknesses, and no earthly doctor can heal them. Only God can.
God redeems our lives from the pit
At great cost, the cost of His very life, Christ has saved us from the pit of destruction. There is no greater gift He can offer us. The psalmist states it like this in Psalm 16:9-11:
Therefore my heart is glad and my glory rejoices;
my flesh also will dwell securely.
For You will not abandon my soul to Sheol;
nor will You allow Your Holy One to undergo decay.
You will make known to me the path of life;
in Your presence is fullness of joy;
in Your right hand there are pleasures forever.
God satisfies and renews us
God, and only God, satisfies the soul. David illustrates this verse with the image of an eagle. An eagle is a bird with great strength and longevity. It is possible that he is making a reference to the bird's annual molting; and some have detected an allusion to the phoenix legend. In all of these things, we can see that our God is a God of renewal and satisfaction.
What more do we need in order to express our worship?
Question: Do you take time to simply worship God throughout your day? What can you do to accomplish this more often? You can leave a comment by clicking here.