I decided a long time ago to forego making New Year's Resolutions. I was never any good at keeping them, and the harder I tried, the worse it got. I finally made one resolution that I have managed to not break: to not make any more resolutions!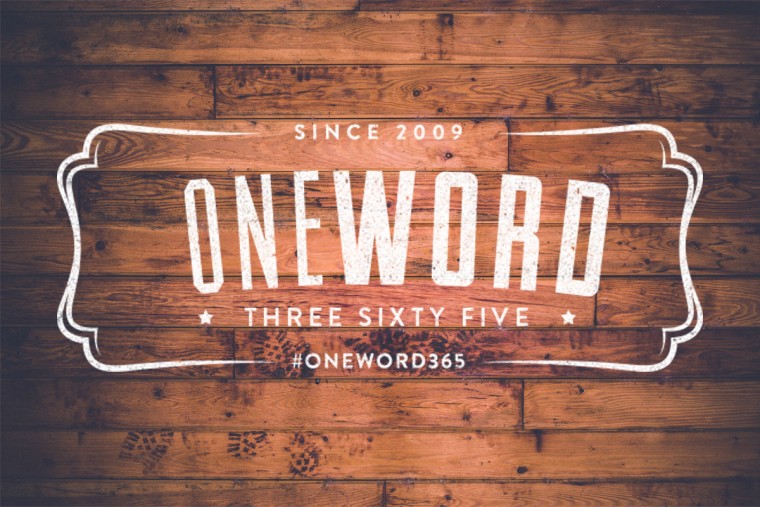 What I have done instead is select a word that I intend to focus my life around for the next twelve months, one word to live by for the year. This practice has had the effect of helping me to keep my focus on a specific area I need to grow in, and it helps me become more who I believe that God wants me to be.
Over the years, I have selected several different words, such as the word "passion" in 2011. As I look back over the years, it seems as if many of them have a common underlying theme, such as my choice of "commit" in 2012, or "intentional" in 2013, or even the words "wait" and "prudence" in 2015 and 2016. And last year, my word to live by was "present." It seems as if God is teaching me through these years to slow down and allow myself to be led by him, to be intentional, to wait on his leading, and not be so eager to do things my own way.
It seems that my learning in this area is not yet complete.
For the past couple of months, as I have reviewed my Life Plan, striving to be a complete man in every area of my life, I felt like God was leading me to choose another similar word to live by in 2018. As I reviewed every area of my life, one word seemed to crop up over and over.