For the past six years, I have selected one single word to focus my life on for the duration of the coming twelve months, instead of making a bunch of New Year's resolutions that I probably won't keep. This one word is the word I will strive to live by for the coming year.
Identifying a word to live by for the year helps me to keep my focus on a specific area of growth, and helps me become more of the person God has created me to be.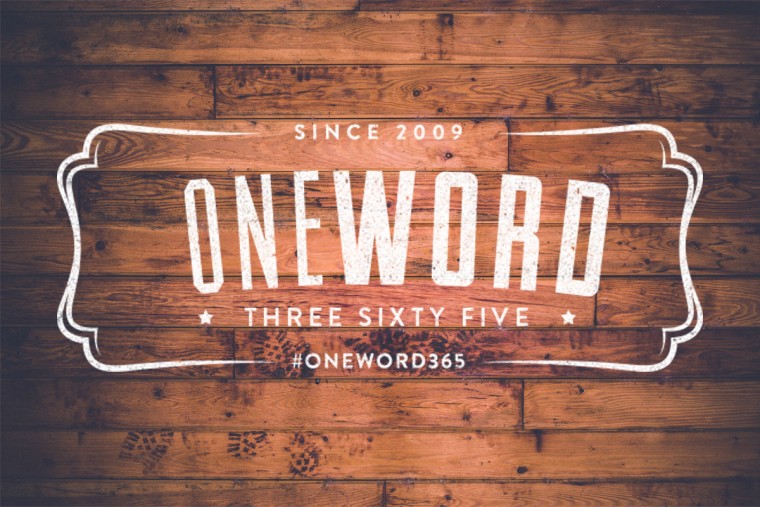 I've set my focus on several different words over the last few years. For example, in 2011, I chose to focus on the word passion. This word underlined all I did throughout the year. It defined the year. Everything I did, I did with enthusiasm, and passion was pretty visible in most areas of my life.
In 2012, I chose the word commit. One of my biggest struggles in life has been to stick to many of the things I decide to do. Focusing on this word helped me to address that deficiency.
In 2013, I chose the word intentional. We have a large family, and as a result, we have a lot going on. I realized that I needed to be intentional, especially in my relationships with family and friends, and in my ministry.
In both 2014 and 2015, I chose the word wait. I tend to be very impatient at times, and focusing on waiting helped me see the bigger picture. And, rather than take matters into my own hands, it allowed my faith to grow by waiting on the Lord.
In 2016, my word was prudence. It simply means to use wisdom and discretion in all that I do. It's actually very similar to the word wait, and God has continued to teach me to be patient and wait on him.
Each year, I choose to identify and implement a single word as a part of my Life Plan. I add this word to the beginning of my plan, and try to use it as a piece of the foundation for every portion of my plan. Some areas are more successful than others.