Today in the United States, we celebrate Memorial Day in honor of those who have died in the service of our country. Originally created to honor those in the Union Army who died in the Civil War, it was expanded after the first World War to include American casualties of any war or military action. Take a look at this infographic for more information about this holiday.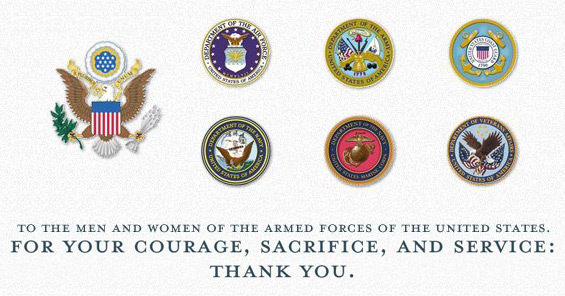 In honor of those we remember, I'd like to share this story from Capt. John Rasmussen, who, in 2009, was a chaplain with Multinational Division North in Bosnia. This story was found on the official Army website, but doesn't seem to be there any longer. It was shared on the Army News Service on May 22, 2002.
Stop To Salute On Memorial Day
It was raining "cats and dogs," and I was late for physical training. Traffic was backed up at Fort Campbell, Ky., and was moving way too slowly. I was probably going to be late and I was growing more and more impatient.

The pace slowed almost to a standstill as I passed Memorial Grove, the site built to honor the soldiers who died in the Gander airplane crash, the worst redeployment accident in the history of the 101st Airborne Division (Air Assault). Because it was close to Memorial Day, a small American flag had been placed in the ground next to each soldier's memorial plaque.