This is part of the Classic Bible: Favorite Stories & Passages series. Read more from the series!
Some of the easiest parts of the New Testament to read are the writings of John. While in college at Ozark Christian College, I translated his Gospel and his first epistle in Greek class.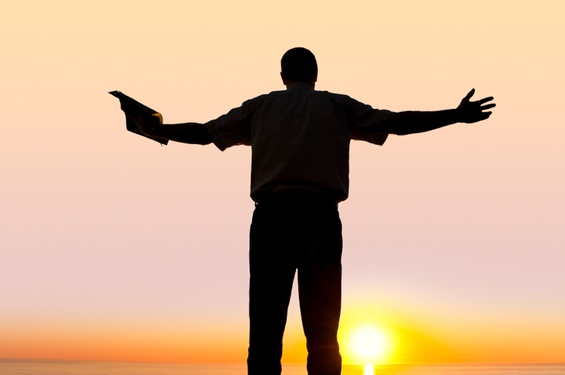 His style of writing is easy to read and understand. As a result, I usually encourage new Christians who want to know what parts of the Bible to read to start with John.
In my reading this week, I covered the epistles. Even though these letters are short, 2 and 3 John especially so, there is a lot of great stuff packed into them.
Here are a few of my favorite passages from the second of John's letters.
Walking In Love – verses 5-6
John encourages the church to walk in love. While this sounds simple, it's not always an easy thing to accomplish. As a result, John had to encourage the believers to walk in love in all three of his epistles. And here, he stresses the fact that living lives of love is not simply a suggestion; it's a command.
And now, dear lady, I am not writing you a new command but one we have had from the beginning. I ask that we love one another. And this is love: that we walk in obedience to his commands. As you have heard from the beginning, his command is that you walk in love. – 2 John 5-6
Abiding In Christ – verse 9
John moves from the command to love one another to the fact that there are many deceivers in the world who would keep us from loving others and loving God. He encourages us to avoid falling into their snare by abiding in the teachings of Christ. This, he says, results in us having both the Father and the Son.
Anyone who runs ahead and does not continue in the teaching of Christ does not have God; whoever continues in the teaching has both the Father and the Son. – 2 John 9
With only thirteen verses to choose from, the letter of 2 John is short. John expressed his wish to visit in person instead of putting pen to paper.
But although it is short, it is packed with simple, yet profound, wisdom. Walk in love, abide in Christ, and experience God's love.
What parts of 2 John are your favorites? Leave your thoughts in the comments section below.