I just received an invite to the closed beta service of Hello Bar. I've plugged it in and love the way it looks so far. Thanks to Church Crunch for the invite.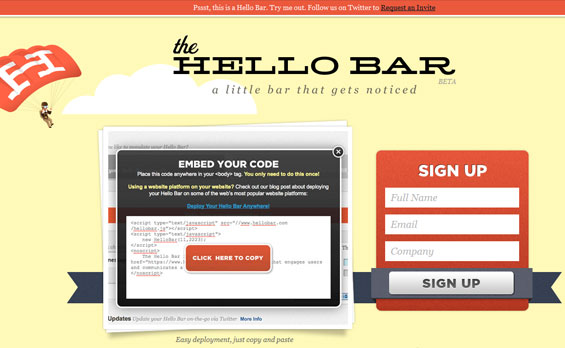 The settings are simple to customize, but what I love best so far are the stats.
I have 5 invites to pass out three left, so if you'd like one, leave a comment and I'll pick five to send it out to.