This week's passage is the classic Christian Church text on baptism.
I believe Peter's message here is pretty clear: baptism is extremely important.
Acts 2:38 is this week's passage: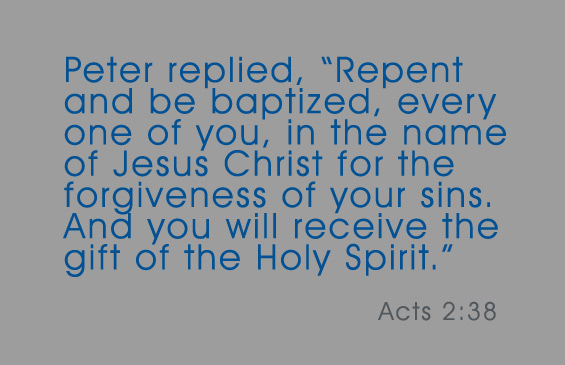 This comes in the middle of Peter's sermon in Acts 2, which resulted in thousands of people turning to Christ.
Pretty amazing day any way you look at it. What would we do in our churches if 3000 people responded at once?
What would we do?
How would we react?
I think we would be in awe of God's incredible power, just like the believers in Acts were.
Read through the book of Acts and take note of just how many times you see that God was adding to their numbers.
I think the point is this: When we preach the word with boldness and without compromise, God does mighty things through it. He brings people to himself. He rescues. He saves.
So, why do we fear?
Peter shared the gospel with boldness. Do you? What helps you to do this? You can share your thoughts in the comments section below.