The reason God knows the future is because he plans the future and accomplishes it.
Carrying Your Daily Planner In Style
A few weeks ago, I shared that I was giving a paper planner a shot for 2017, specifically the Hobonichi Techo. And so far I am really enjoying it.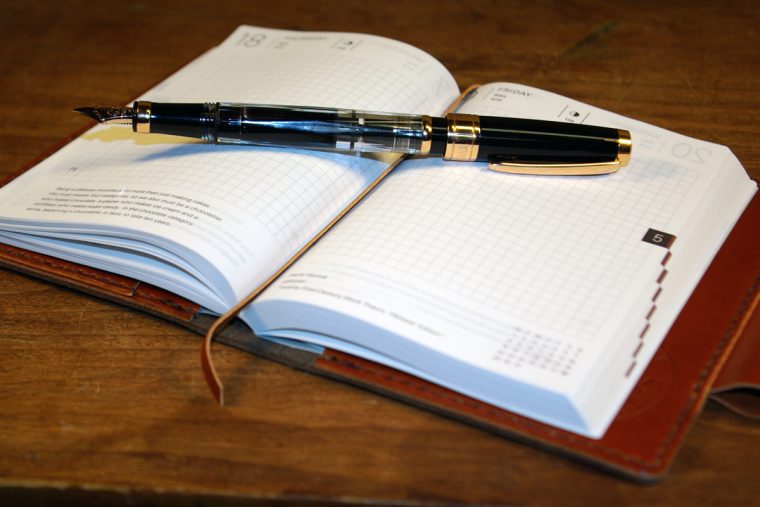 Back in 2016, I discovered One Star Leather on Etsy, and picked up a knife and pen pocket sleeve called the EDC1. It has become the slip I carry daily in my pocket, and has developed some beautiful character. So when I decided that I wanted a leather cover for the Hobonichi Techo, One Star Leather was the first place I checked. And sure enough, he had one.
In fact, it was structured as a "build your own" kind of deal. So I did just that. And it's a beauty! I wanted a classy look, so I selected the Black Horween Chromexcel for the exterior, a chestnut Hermann Oak bridle leather interior, and golden thread. After adding a pen loop and a bookmark, I feel that this is the perfect setup.
Your Monday Dose Of Inspiration
On this day in history: In 1521, Ferdinand Magellan discovered Guam. In 1820, the Missouri Compromise was enacted by the U.S. Congress and signed by U.S. President James Monroe. The act admitted Missouri into the Union as a slave state, but prohibited slavery in the rest of the northern Louisiana Purchase territory. And in 1854, at the Washington Monument, several men stole the Pope's Stone from the lapidarium.

The Upside Down AeroPress Coffee Brewing Tutorial – I use my AeroPress often, and I usually use it inverted. I think it gives me more control over the coffee brewing process, and results in a better cup of coffee. Here's a tutorial explaining how to do this. And you can pick up an Aeropress on Amazon, because why don't you have one?
How It's Made: Pen & Pencil Edition – The Well-Appointed Desk gathered a few videos together about how certain pens, pencils, and other writing tools are made. Some of these are very interesting. It's unfortunate that the final one in the post is no longer available. Enjoy these!
4 Benefits Of Rising Early And How To Master Morning Wake-Ups – I have become increasingly convinced that my best times are in the mornings. When I can arrive at the office a couple of hours before everyone else, I can enjoy the solitude and quiet before the day gets crazy. I use it for personal study and devotion, and kick things into gear for "work" as others are arriving.
What Is Love? – This may be one of the most inspiring short videos you'll ever see.
Hiding God's Word In Our Hearts
In most Bibles, 1 Peter 3:8 begins a new section. This is misleading. The passage begins with the word "finally," meaning that it connects with what has come before. You can see what Peter says in 1 Peter 3:8-9.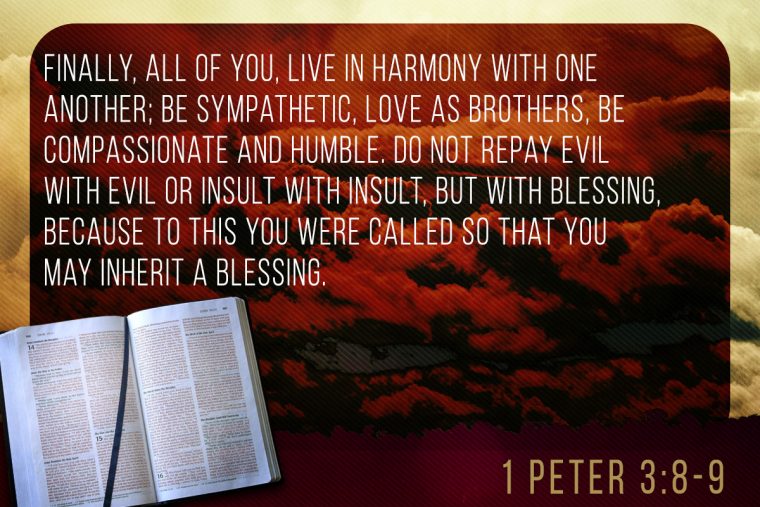 Peter's main topic since the middle of chapter 2 has been the idea of submission. Here in the middle of chapter 3, he begins to wrap up those thoughts with some specific instructions about how to respond to suffering under such circumstances.
The difference between this passage and the individually addressed sections is in the fact that Peter begins to address the whole Christian community now.
First of all, he urges harmony. It seems as if many of the churches were experiencing division and strife, and have been ever since. Peter encourages harmonious living and smooth relationships. This would definitely apply to relationships within the church, but also to their relationships to outsiders as well.
Next, he instructs them to be sympathetic to each other. This means to care about the needs of one another, their concerns, their joys, their circumstances.
The severest self-denials and the most lavish gifts are of no value in God's esteem unless they are prompted by love.
How To Have The Heart Of A Champion
Developing the heart of a champion is not something that you can do on your own. It requires a lot of people. And it requires a lot of prayers.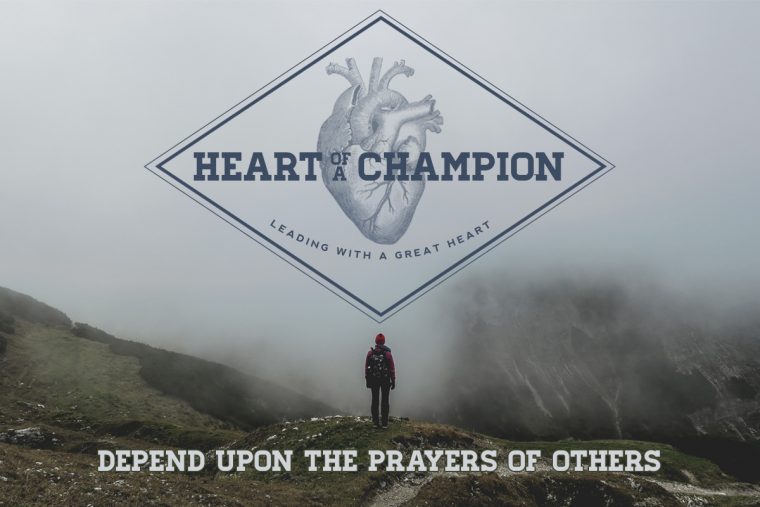 Undoubtedly, Paul had the heart of a champion. But he didn't develop this on his own, all by himself. He knew where the source of his strength came from: It came directly from God. And it came directly as a result of the prayers of others for Paul and his ministry.
Paul depended upon the prayers of others to sustain him. He knew, that without these prayers, his work would be ineffective. To be sure, he prayed on his own, and did so frequently and fervently. But he also recruited partners in prayer to help lift him and his efforts before the throne of grace continuously.
Tale a look at his own words from 2 Corinthians 1, in the latter half of verse 10 and verse 11 (NASB):
And He will yet deliver us, you also joining in helping us through your prayers, so that thanks may be given by many persons on our behalf for the favor bestowed on us through the prayers of many.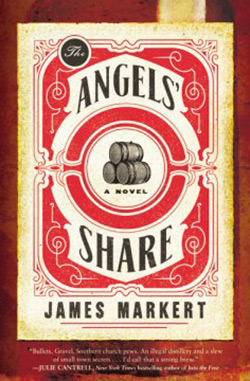 Mystery and suspense fiction are some of my favorite kinds of fiction. And while The Angels' Share isn't necessarily suspense, it will keep you reading until you finish the book.
Set in the early 1930s, after World War 1 and Prohibition have ended, The Angels' Share is the story of a young man trying to find his way, and a way for his broken family. The family owned a bourbon distillery in the hills of Kentucky. When Prohibition shut it down, and the family experienced the death of their youngest child, it seems like they have been beaten beyond recovery.
But a transient is buried in the potters graveyard nearby, and many believe that he was Christ returned to earth. The story unfolds, exposing dirty secrets, incredible miracles, and flourishing love, love between a man and a woman, and love for mankind as a whole.
The Angels' Share is a great story, set in a historical context that is rare to find. And although it is centered around a bourbon distillery, the pros and cons of alcohol consumption are not a prominent part of the storyline.
I found The Angels' Share a difficult book to set aside, and was captivated until the very end. I look forward to reading more fiction from James Markert in the future.