Paul has already addresses elders in 1 Timothy. However, he returns to the topic to give some further instruction in the fifth chapter. This isn't as much a job description, as in chapter three, but seems to be more corrective in nature.
Take a look for yourself in 1 Timothy 5:19-20: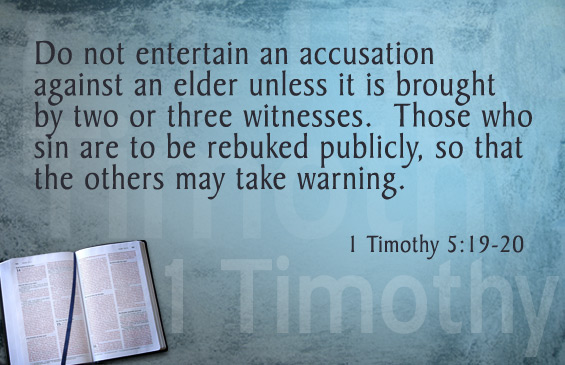 In the previous couple of verses, Paul's concern is for the care and compensation of elders who give their lives wholly to the ministry, forsaking other means of generating an income. Paul expects the church that Timothy is directing to take charge and help these men provide for their families.
But in these verses, his tone changes. Here he is addressing the steps to be taken when an elder is found to be in sin.
He gives Timothy two guidelines to follow: