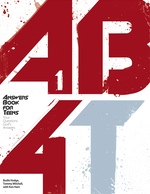 Some of my favorite books are the Answers Books, a series created by Answers in Genesis.
In these books, dozens of questions are answered. Most of them are about creation, or related issues. But there other questions included as well, involving several of the other fundamentals of the Christian faith.
When I learned that Master Books was producing a version of these books geared towards teens, I was excited!
Upon receiving my copy of what I hope to be the first of a series of several, I devoured it within hours.
I was impressed!
Written specifically for ages 13-17, AB4T answers fifteen different questions, half of which are specifically related to Creation issues. The rest deal with questions that frequently plague teens: questions of identity, pain, sex and faith.
Written in an engaging manner, sure to grab and hold the attention of the reader, AB4T is hard to put down, even for an old guy like me!
I'm so impressed with this resource, that I will be purchasing several copies for our youth ministry, making them available for any of our teens who would like read it.
If you have a teen in you home, I would suggest you grab a copy of AB4T for them for Christmas. They will love it! Or, make a few copies available to the youth in your church. It's a resource that will come in handy.
Have you read the original Answers Books? If so, what did you think? Would you consider AB4T for the teens in your family? You can leave your thoughts in the comments section below.
If you are interested in reading Answers Book For Teens, Answers Book 1, Answers Book 2, or Answers Book 3, you can purchase them at Amazon.com.
Disclosure of Material Connection:
I received this book free from New Leaf Press/Master Books as part of their Blogger Review Program. I was not required to write a positive review. The opinions I have expressed are my own. Also, some of the links in the post above are "affiliate links". This means if you click on the link and purchase the item, I will receive an affiliate commission. Regardless, I only recommend products or services I use personally and believe will add value to my readers. I am disclosing this in accordance with the Federal Trade Commission's 16 CFR, Part 255: "Guides Concerning the Use of Endorsements and Testimonials in Advertising."