This is part of the Classic Bible: Favorite Stories & Passages series. Read more from the series!
The shortest of all Paul's letters is his personal correspondence with Philemon concerning his slave, Onesimus, who had run away. Though short, Paul skillfully weaves several key Christian principles into the fabric of this letter.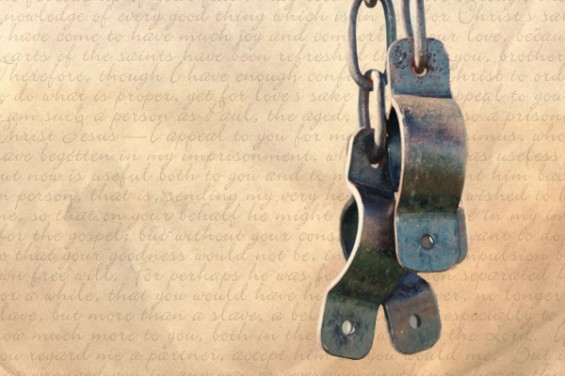 Onesimus, a slave, had run away from his owner and escaped. Over the course of time, he met Paul, who introduced him to Jesus, and accepted him as Lord and Savior.
This places Paul in a bind, both legally and spiritually. Paul is obligated to report to his friend and Christian brother, Philemon, that he has found Onesimus, and is sending him home. But what if Philemon didn't accept Onesimus in a favorable manner? What if there were extenuating circumstances, as verse 18 seems to imply? And is seems that Paul may even want Philemon to release Onesimus, perhaps even to assist Paul in his ministry.
Out of this dilemma, Paul writes this brief masterpiece. He writes to Philemon to appeal to his love as a Christian for Onesimus, encouraging him to release him from slavery. In fact, it seems that Paul could require this, as indicated by the suggestion that Philemon owes his own conversion to Paul's efforts as well.
By the fact that this letter was preserved in the canon of Scripture, we can assume that Philemon complied to this request. And, in the early second century, there is an Onesimus who is mentioned as a bishop of the Ephesian church. It is not provable if this is the same Onesimus, but the timing certainly fits.
Out of this brief letter, which takes only moments to read, I find a couple of passages to be extremely encouraging. Here are my favorite passages from the letter to Philemon: