One of the most intriguing aspects of the book of Job is that God steps in and takes part in the discussion. This is unique in the pages of the Old Testament, at least in this fashion. And it provides some good insight into the nature of God's character and activity on behalf of men.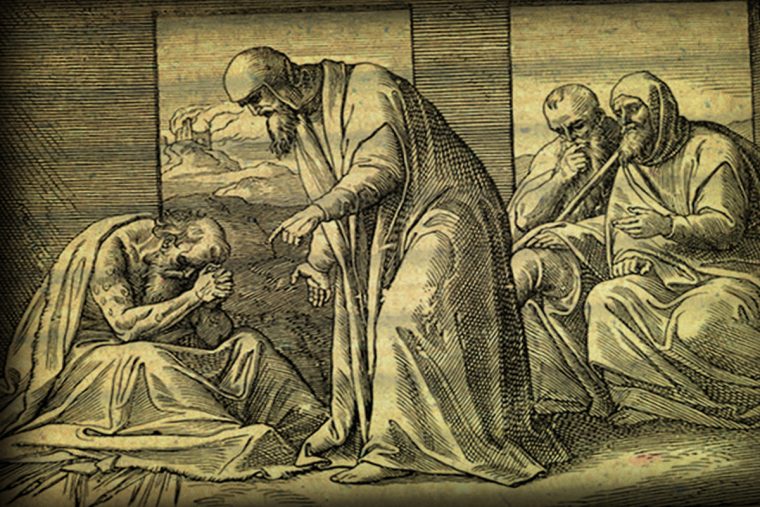 God shows up to the discussion between Job and his friends. And when he does, he gives quite a speech, so long that it covers five chapters in Job, chapters 38-42.
Right away, we can see the infinite contrast between the knowledge and power of God, and those of man. God decides to answer Job's complaint. But he does so in an unexpected fashion: he speaks out of the whirlwind. Job 37:1-2 seems to give some foreshadowing of the storm in which God appears, as Elihu speaks to Job. Perhaps the storm was on the horizon. The whirlwind is often used as a symbol of judgment. Out of the midst of the whirlwind, God answered the challenge of Job, and shows that if man cannot explain everything in God's natural creation, how can man, then, hope to understand everything about God's moral creation?
Job's cry has been heard. "Let the Almighty answer me!" he called out in Job 31:35. God now answers out of the storm. Perhaps Job didn't expect God to hear and answer. His cry seems to be one of desperation. Perhaps he regrets it. Perhaps he didn't think it through, and just uttered it under his breath. Matthew 12:36 states: But I tell you that every careless word that people speak, they shall give an accounting for it in the day of judgment.