Developing the heart of a champion is not something that you can do on your own. It requires a lot of people. And it requires a lot of prayers.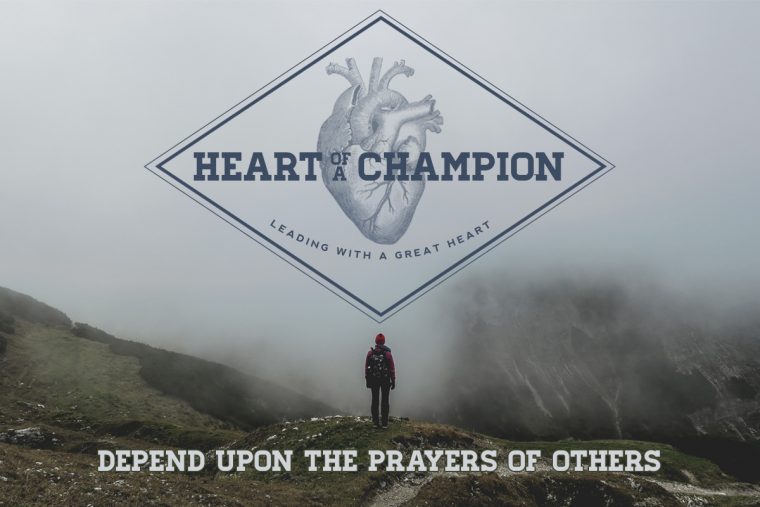 Undoubtedly, Paul had the heart of a champion. But he didn't develop this on his own, all by himself. He knew where the source of his strength came from: It came directly from God. And it came directly as a result of the prayers of others for Paul and his ministry.
Paul depended upon the prayers of others to sustain him. He knew, that without these prayers, his work would be ineffective. To be sure, he prayed on his own, and did so frequently and fervently. But he also recruited partners in prayer to help lift him and his efforts before the throne of grace continuously.
Tale a look at his own words from 2 Corinthians 1, in the latter half of verse 10 and verse 11 (NASB):
And He will yet deliver us, you also joining in helping us through your prayers, so that thanks may be given by many persons on our behalf for the favor bestowed on us through the prayers of many.