Once again, Peter returns to one of the major themes of this brief letter, the idea that we will experience suffering because of our faith. This time, he identifies the root cause of it. See it for yourself in 1 Peter 5:8-9.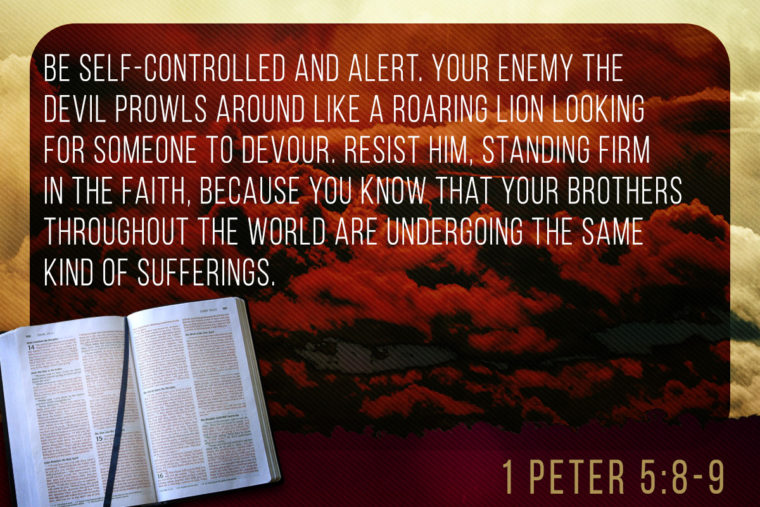 This is not the first time that Peter encourages self-control in this letter either. He has done so already in 1:13 and 4:7. But this time, he adds to it and tells his readers to stay alert as well. This is a common instruction through out the New Testament, but is the first time Peter has used it. His reason for including it is that the enemy, the devil, is looking for any opportunity to trip us up.
For the first time, Peter identifies this enemy. It is Satan, the devil, who is behind all the suffering and persecution that believers face. Peter describes him as a lion, a very powerful and menacing image to first century readers. The lion is a powerful predator, and is very intimidating, especially when faced in the wild. Peter uses this metaphor to describe the enemy, and his pursuit of Christians. He is looking for any and every opportunity to trap us, to tempt us, and to devour us.