Once again, Peter returns to the theme of suffering as a Christian, which is a common occurrence throughout this letter. This time, he pairs it with a call to rejoice. You can see his encouragement in 1 Peter 4:12-13.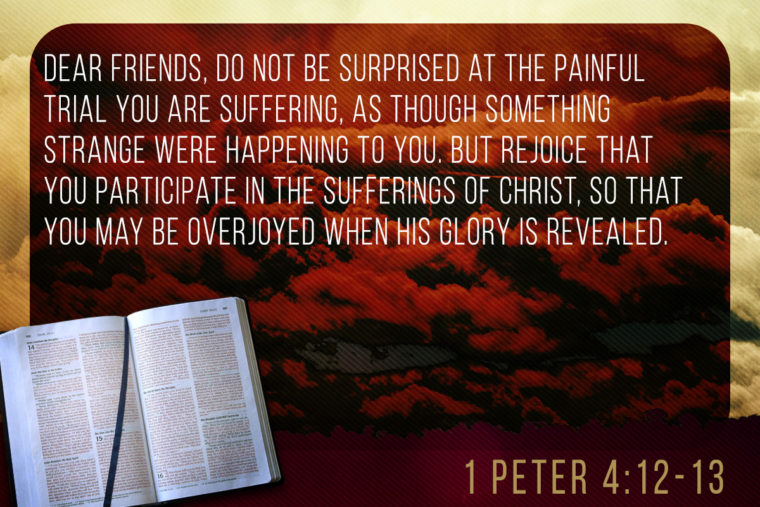 The doxology that we looked at last week ended the previous section of this letter, and this passage marks the beginning of a new one for Peter's readers to think about. Peter has returned to the theme of suffering, which is a common theme throughout this letter, and this section mirrors much of the previous section. This time, however, he seems to take it just a bit deeper, and he reminds us to rejoice.
The first thing Peter does is to remind his readers that suffering as a believer is inevitable, and that we should not be surprised by it. Back in verse 4, Peter stated that unbelievers think it strange when Christians do not participate in worldly behavior. Here, Peter uses the same word, indicating that suffering and persecution are not strange things that catch us off guard, but are things that are to be expected.
Suffering for our faith is a common theme through much of the New Testament, and we can see that it was very common throughout church history as well. We should not be surprised when it happens to us. And Peter tells us why.