Archive - Resources
RSS Feed
It is incredible that the year is nearing the end. 2013 has simply flown by for the Randleman family. The month of November seemed especially quick. With two birthdays, Thanksgiving, and my grandparents' 70th anniversary, we had a lot to celebrate.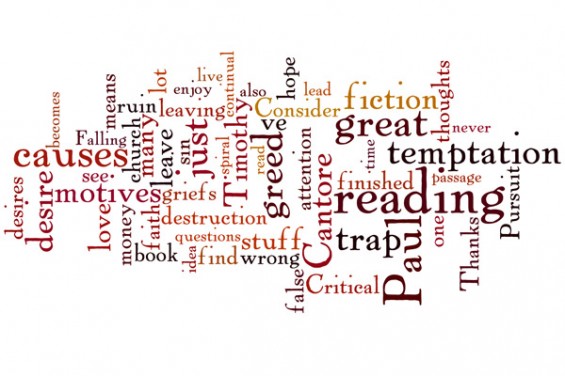 November saw some significant events in our lives. But more important than the events is how we react and respond to them. The month also brought a few challenges as well. Again, the challenge wasn't as critical as how we responded. And even though the month was full, I feel like my family grew together as well as individually.
Here on JeffRandleman.com, there were some significant decisions and events as well. I'm looking at the possibility of some pretty cool changes in the coming months. The things I see on the horizon have me pretty excited.
My writing schedule will have to slow down a bit though, because I've enrolled in a Masters degree program that will start this winter and consume a good portion of my time for a while.
In case you missed them, here are my top seven posts for the month of November:
Once again, several posts from the Foundations of Youth Ministry series made this list. Also, with the end of the year, the holidays, and a new year approaching, one of these posts is from our Christmas family traditions series. That's pretty typical for this time of year.
Also, several have commented, either personally or through a comment, and even a couple have contacted me via email to say that they love the Coffee Break posts each week. These are simply a brief list of things I find valuable or interesting from around the web, posted each Monday. It has quickly become a favorite part of my week as well.
My favorite post from November was a two part series on Developing A Plan For Personal Growth and Succeeding In Your Plan For Personal Growth. These were inspired from some notes I took through a leadership course several years ago. I pull out those notes frequently and review them in order to continually grow from that course.
With the holidays just around the corner, I'm sure that the next few weeks will fly by. Enjoy the season!
If you are a blogger, leave a comment with your top post for the month. If you don't blog, leave a comment with a favorite post or blog that you read this month.