Praying can be hard. We often tend to neglect this important part of our spiritual lives, sometimes without even meaning to do so. But it is a critical aspect of our connection with God, and we need that line of communication like no other.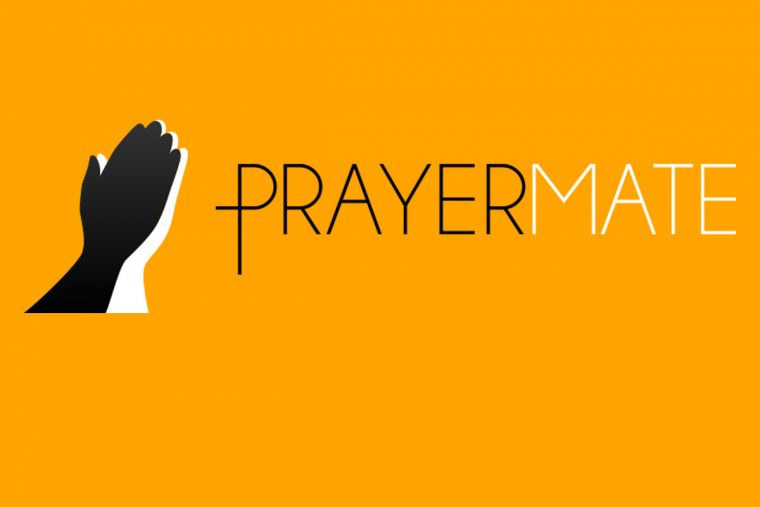 I have always struggled with maintaining a consistent prayer time in my daily life. That may sound a bit weird coming from a minister, of all people. Reading the Bible has always been an easy discipline, as has journaling, and many others. But prayer has been harder.
I have tried all of the different methods: a prayer journal, writing my prayers out, making lists. I've tried to develop this discipline on my own, and with prayer partners. I have purchased several different "systems," and developed my own.
Nothing really worked for me.
I've studied the concept of having a great prayer life, and the need to have a quiet place with sufficient time and no distractions. I have opened up time in my schedule, my home, and my life. All to little avail.
I get distracted easily. I can be praying, and the next thing I know, I'm imagining myself to be a fighter pilot, or hiking El Capitan, or playing with the bookmark in my Bible.
Frankly, it's kind of frustrating.
Enter PrayerMate. Goofy name. Great app.
Someone out in the digital world apparently had the same problem I do. Somewhere, I ran across a blogger who had as much frustration about being as consistent in prayer as I do, and they mentioned an app for the mobile phone, and iPhone in my case, that had helped them. I don't remember who it was, but I am eternally grateful.
I downloaded this app, and it has been the best thing I have ever done for my prayer life. This app is completely customizable, and I can set it up to fit my needs almost perfectly. It creates my prayer lists, as many as I need, and allows me to create specific prayer cards for each item in that list.
For example, I have lists for the following subjects and topics: biblical prayers, wisdom, personal godliness and growth, my wife, each of my kids, my ministry and church, my friends, other ministries and missions, evangelism, our nation, and many more. Some of these lists hold dozens of prayer cards.
I can set the parameters for each list. For example, I have seven different prayer cards in my personal godliness list. PrayerMate cycles through these cards, randomly, until all seven have been prayed for, and then starts over again. This way, I can ask God to grow me in these different areas each week, but not always in the same order.
Another example would be my church family. There are several dozen cards in that list. PrayerMate is scheduled to select three cards each day, until all of them have been covered. And then the list begins again. I am able to pray for my entire church, family by family, and no one gets left out.
The scheduling in PrayerMate is incredible. I can choose to be reminded of as many or as few prayer needs on each list as needed, and build my prayer lists accordingly. And, with the reminder feature, I never forget to pray over these lists. My phone is always with me, and as a result, I can prayer while walking, or driving, and more. It's been an incredible blessing for me.
And the best thing about this powerful little tool? It's free, for iPhone and Android. Perfect!
The only drawback to it is that it does take some time to get things set up like I wanted them. I had to add and delete a few things until I figured out where everything fit. And even that ability is pretty simple to accomplish.
I highly recommend that you give this app a shot, especially if you struggle with a consistent prayer life. PrayerMate is a great tool that can help your prayer life become much more disciplined than it has ever been before.
You need to try this for yourself.
Question: What do you do to help build your prayer life into a solid spiritual discipline? You can leave a comment by clicking here.