This is part of the The Dad Toolbox series, providing tools and resources to be a great dad. Read more from the series!
It doesn't take a whole lot to be a father.
Biologically speaking, that is…
The truth is, just about any man can be a father. But to be a great father… Well, that's a whole different picture.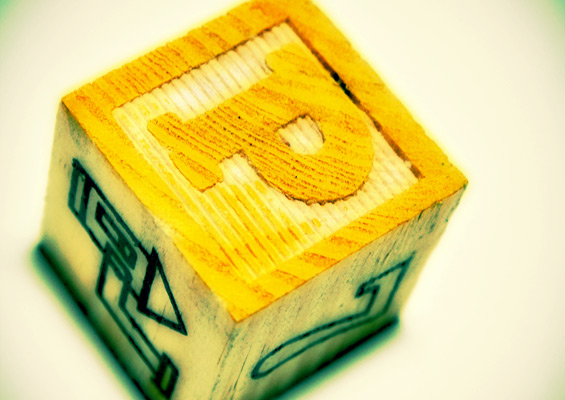 I'm not going to tell you that I have it all figured out. I know just how often I fail as a dad. Those moments are very apparent to me.
But, as the father of five kids, and a sixth one on the way, I have found a few things to be crucial elements in becoming a successful dad.
First, let's define the term "successful". For me, to be a success as a father means that my kids know, without a doubt, that I love them. It means that I give them the tools they will need to be successful themselves, no matter what they strive for. It means that I build in them character, and model it in my own life. It means that I teach them how to stand strong in their faith, becoming a man or a woman that rests solidly upon God, in every area of their lives.
The key to helping my children become what I want them to become, what God wants them to become, is to model those qualities myself. And that's no easy task.
Over the last thirteen years, I've identified at least four key components of successful dad-hood. These four characteristics are necessary to develop in my own life, as I become the dad God created me to be. And they are necessary in my life as I strive to raise my kids in a Godly fashion, helping them become the persons that God created them to be.
The first P is Practice
Just as with anything worth doing in life, being a dad is worth doing well. But in order to do it well, it requires practice. That goes for anything, really. If I want to become great at golf, I have to practice my swing, my approach, my putting, and numerous other aspects of the game. The more I accomplish my golf swing correctly, the more it becomes second nature, it becomes natural.
The same is true with being a dad. It takes practice. You will make mistakes. But you correct them, make adjustments where necessary, and keep working at it.
For example, when my first daughter was born, I'd had very little exposure to babies. I didn't know how to hold one. I didn't know what to do when they cried. I for sure didn't know what to do when they needed changed. My wife could tell the difference between a hungry cry, a wet diaper cry, and a sleepy cry. All I heard was crying. I had no idea what to do. When we visited friends who had newborns, I would refuse to hold them, just looking on from over my wife's shoulder.
All that changed when Hannah was born. I was suddenly thrust into the reality of having a baby who needed to be held and loved. Even though I was uncomfortable, even scared, holding her at first, I soon became more adjusted to it. And now, I have no qualms at all holding a baby, whether it's mine or someone else's.
I practiced.
Practice is necessary in virtually every aspect of being a great dad. When my kids need discipline. Or when they need comfort, like when my daughter's hamster died this morning. Or when my son feels ignored by the other kids in the neighborhood. Or when my youngest son feels left out by the others because he's only three.
The more I practice dad-hood, the better I become at it. The more time I spend with my kids, the better I am for it. And they will see that I love and value them, and remember that I took the time to be a great dad.
The second P is Patience
Being a great dad requires patience in two main areas. I must be patient with my kids. And I must be patient with myself.
I must be patient with my kids. Children don't know how to live life. They've had very little, if any, experience. As a result, they will make mistakes. Sometimes, those will be accidental. Other times, they will do things on purpose. Those times require discipline. That's another topic.
What I want to address with this idea are the times they mess up accidentally.
Take my three year old son, for example. He is in the final stages of potty training. He can do it. He knows how. He knows when. And he knows that he should. He just doesn't want to stop what he's doing to go inside and use the bathroom, or he's half asleep. Earlier today, he was so preoccupied playing the Wii that he had an accident. He simply didn't want to stop playing the game for any reason.
At times like those, it's easy to get exasperated with him. It definitely wasn't in the plans to give him a bath in the middle of the afternoon. We had other things going on.
What my son needs is my patience. And my initial reaction was to get on to him. But, thankfully, I held my tongue, we got him cleaned up, and we moved on. He knew I was disappointed, because he came to me, looked up at me with his big, three-year-old puppy-dog eyes, and whispered, "Sorry, Dad." I wrapped him up in a hug, and that moment with my son became a precious thing. But we wouldn't have experienced that if I had responded impatiently.
Not only must I be patient with my kids, I must be patient with myself. Often, I get frustrated with my failure to respond like a great dad would respond. It shows in my demeanor and attitude. But my kids think that I'm frustrated with them, not knowing the difference.
My desire it to be a great dad all the time. But the reality is that I fail… often. More than I'd like. But this goes back to the first P: I must be patient as I practice being a great dad. And the practice will pay off, because I will become better as a dad. Next year I will be better than I am right now; and right now, I am better than I was a year ago.
Leaving a great legacy as a dad in your kids' lives is well worth the effort it takes. It takes practice. It takes patience. In my next post, we will take a closer look at the remaining two P's: persistence and perspective.
In the meantime, keep up the great work, Dad!
If you are a dad, rate yourself on a 1 to 10 scale in each of these areas. How do you think you do in these areas? You can share your thoughts in the comment section below.