There are some people out there who just seem to have the heart of a champion. And when it comes to the areas of ministry or leadership, this is an essential quality to have.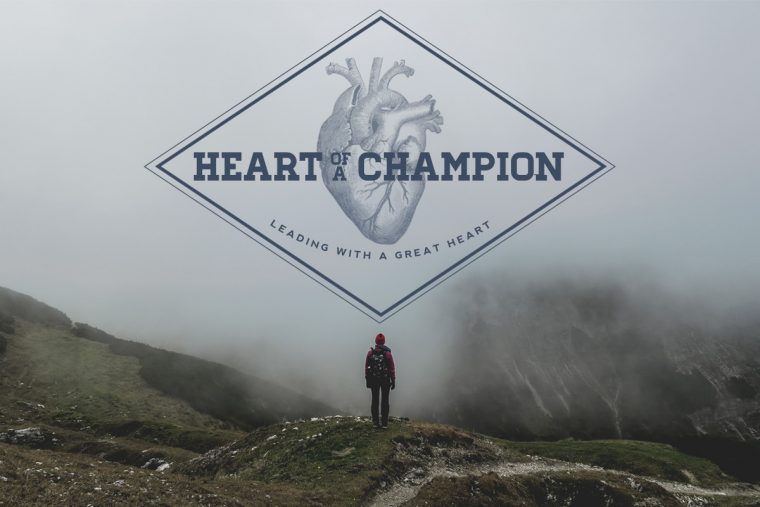 But how do you develop a heart like that? How do you train yourself to serve like that? What does that even look like?
There are several qualities that exemplify a heart that strives to be great. And those qualities can be seen by looking at the life of Paul the Apostle. In this mini series, we will look at several of the different aspects or qualities that make such a great leader.
As Paul described his own life and ministry in 2 Corinthians, and as he longed to serve and lead the church in Corinth, we catch glimpses of his heart and the concern he had for them as he shepherded them. Paul's perspective was clear, both in who he was, and how he was to relate to the church in Corinth. And, as a result, he displayed a heart that is worth imitating.
I think there are three reasons we must do our best to develop a heart like Paul's, for Christ, for the church and for others. Such a heart will make us more effective in our work for the Kingdom of God.
Having A Great Heart Multiplies Our Efforts
When I attempt to do things on my own strength, I can only do so much. But when I allow God to change my heart, to grow my heart, to control my heart, then I can accomplish a tremendously greater amount of Kingdom impact than I ever could on my own. When I allow God to work through me, he enlarges the effect of all that I do, and as a result, much more work is done than I could ever do on my own.
Having A Great Heart Encourages Others
When I allow God to mold my heart into what he desires, it encourages others around me. In fact, it will have the effect of drawing other to me, and to the work that God is accomplishing through me, allowing us to partner together to have a greater impact in our community, and in the Kingdom. And when people see someone who is striving to be what God has called them to be, they desire to do the same, and pretty soon, the momentum generated for the church's effectiveness is growing by leaps and bounds.
Having A Great Heart Provides Endurance
Under my own power and initiative, I can only do so much. And I get tired, and discouraged. But when God has control of my heart, he provides a strength beyond my own that I can't even begin to understand or explain. He provides an endurance that can only come from the Holy Spirit living and working in me. As a result, I can keep on going, even when I no longer have anything to give. He sustains.
The Apostle Paul is the perfect example of this. As a leader, he gave to the ends of his own ability. But because he allowed God to work through him, he was able to go beyond even that. Look at how he describes the challenges he faced in 2 Corinthians 11:23-28 (NASB):
Are they servants of Christ?—I speak as if insane—I more so; in far more labors, in far more imprisonments, beaten times without number, often in danger of death. Five times I received from the Jews thirty-nine lashes. Three times I was beaten with rods, once I was stoned, three times I was shipwrecked, a night and a day I have spent in the deep. I have been on frequent journeys, in dangers from rivers, dangers from robbers, dangers from my countrymen, dangers from the Gentiles, dangers in the city, dangers in the wilderness, dangers on the sea, dangers among false brethren; I have been in labor and hardship, through many sleepless nights, in hunger and thirst, often without food, in cold and exposure. Apart from such external things, there is the daily pressure on me of concern for all the churches.
Paul knew what it was like to be at the extent of his own limited abilities and resources. And yet, because he had a great heart, he accomplished far greater things than he ever could have without God's help.
Over the next few weeks, we will take a look at several of the qualities that Paul gives us in his second letter to the Corinthian church. And we will see what Paul had that allowed him to persevere, and see how God used that to build his church.
We will see… the heart of a champion.
Question: What is the condition of your heart? What do you think needs to change to make it greater? You can leave a comment by clicking here.