For the last several months, I've been planning and putting together a youth mission trip for our church. We are on that trip right now. As I have the opportunity, I will post updates on our trip here , so that you can follow along.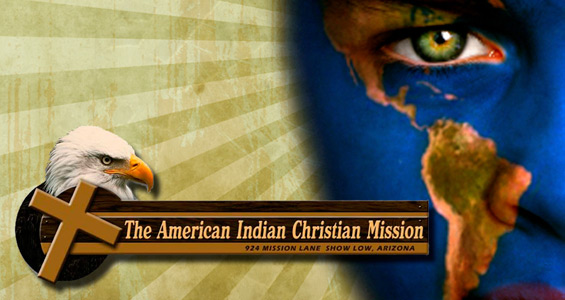 We left last Friday morning and started our trip to American Indian Christian Mission, in Show Low, Arizona. AICM works primarily with the White Mountain Apache and the Navaho tribes in north eastern Arizona.
There are 24 in our group. We are getting quite a bit done.
But I'm getting ahead of myself.
We left Missouri at 5:30 Friday morning. We had a long haul to our first overnight stop in Albuquerque, New Mexico. We gained an hour on the way, but still managed to make it to the church we stayed at by 9:00 that evening.
After that long in a van, we were all starting to get on each others' nerves, but most of our group was able to overcome the temptation to snap at one another.
Along the way, we managed to stop for a quick look at Cadillac Ranch, just west of Amarillo, Texas.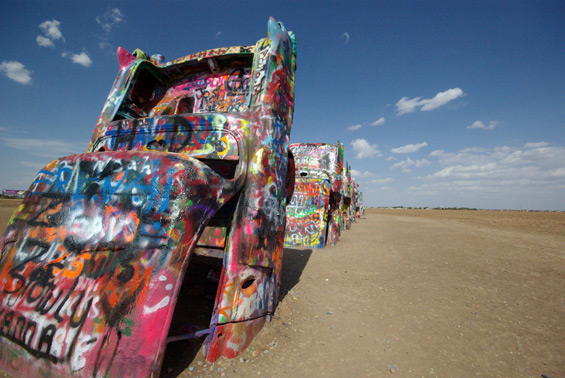 After spending the night in Albuquerque, we completed the last 5 hours of our drive the following day. We took our time, and made a few stops along the way.
One of those stops was at the Petrified Forest National Park and the Painted Desert.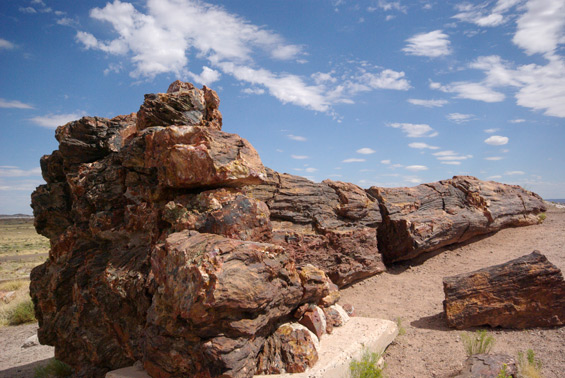 It was extremely beautiful!
Upon arriving at AICM, we unloaded and relaxed for the evening.
The next day, we took a drive and went on a hike looking for a box canyon with a swimming hole in it. We had a great hike, but never found the canyon. Returning from that, we stopped at a nice scenic overlook, which gave us a view of the basin below the Mogollon Rim. It was majestic!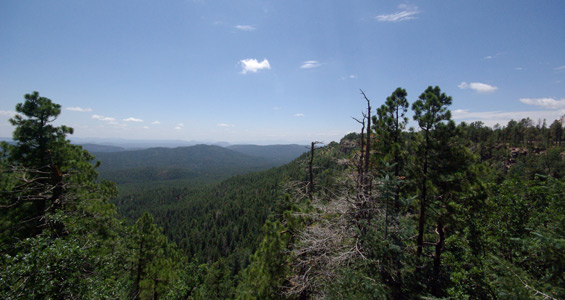 This morning, Monday morning, we started our work projects on the AICM campus after an orientation and welcome by the AICM staff. Our group spread out and accomplished quite a bit of stuff!
This afternoon, our plan is to take a hike into the area that was burned in a major forest fire in 2002, seeing the devastation and how the forest is renewing itself. After that, we will head out onto the White Mountain Apache reservation for an evening full of services and VBS-style activities.
Stay tuned. As our week progresses, more details will be posted here. However, due to the lack of an internet connection, I will have to post these as I am able to get into town. That means that more than one post may appear at a time. I'm writing them as our week goes along, but my posting schedule may not be so regular.  You can read the next post by clicking here.
Have you ever been on a mission trip? Where did you go? What did you do? Leave your thoughts in the comments section below.