When I started out on this blogging adventure, I had no clue what was going on. I picked a blogging platform at random, not knowing much about any of them. God must have been watching my choices, because I picked the absolute best platform out there: WordPress!
I started with a site that they hosted, but after a year, I decided that I needed to have more control of my online presence. I switched to WordPress.org, and self-hosted my site. This time, I researched things a little bit better and discovered the absolute best theme available: Standard Theme! I've been able to customize it to my own tastes, and have had a great experience with a well-coded theme, from an amazing company, with superb support!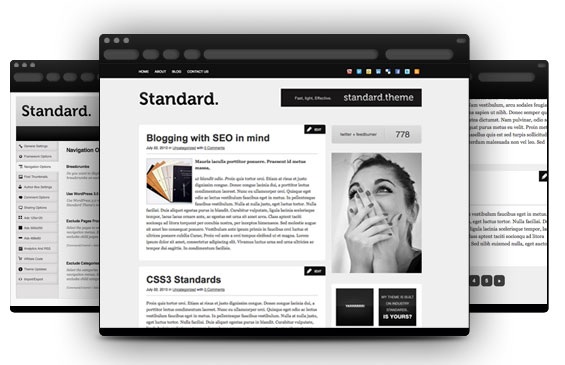 The 8bit team rocks! 
Right now, and through February 15, they are offering a 20% discount on Standard Theme. It's simple. Buy a Standard License, and get a great theme. Buy a Support License, and get a great theme, unlimited forum access, and free upgrades for life. What could be better than that?
You know you want to do it…
Click here to buy Standard Theme, or click on the Standard Theme ad in the sidebar.
You'll be glad you did.
Seriously.
Thanks, 8bit!
Disclosure of Material Connection:
Some of the links in the post above are "affiliate links." This means if you click on the link and purchase the item, I will receive an affiliate commission. Regardless, I only recommend products or services I use personally and believe will add value to my readers. I am disclosing this in accordance with the Federal Trade Commission's 16 CFR, Part 255: "Guides Concerning the Use of Endorsements and Testimonials in Advertising."