Sometimes God does amazing things in such a way that you can't help but be in awe of the way in which he handles the situation.
He's done just that in my life recently.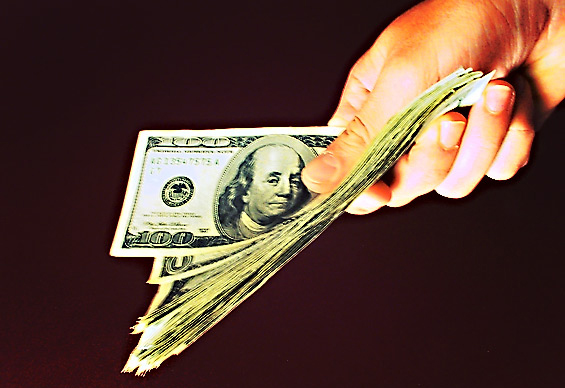 I've been hearing some road noise in my car for the past few days. Sounded like I needed my tires rotated. So I headed to the tire shop down the road from the church to see what I could get.
After looking at my car, the guy determined that I had one tire with a belt that was separating. I would need to replace a couple of tires. Fortunately, he had a couple of used tires that would fit my vehicle. I wasn't too thrilled about buying them used, but $75 for both was way better than $125 apiece.
As the mechanic removed the wheels from my car, he noticed that my brake pads were in dire need of replacement as well. That would cost me another $200, for pads and rotors. But the brake guy was off that afternoon; I'd need to come back the next day.
Before I could make it back to the tire shop, I happened to mention the situation in passing to a few guys at the church. In the space of a few moments, I received a gift of new brakes and four new tires.
I was floored!
My initial reaction was to resist this. I had the money in my savings account. I can use that. That means we'd have to put off getting Florida license plates for both vehicles for a while (over $800 for two vehicles!), but tires and brakes trump plates, in my opinion.
My friend insisted on doing this for us. I was completely at a loss for words.
I spent the evening yesterday considering these things. And I've reached a few conclusions.
When I give, I know God blesses that, and blesses me through that. How can I rob that blessing from another when he desires to give?
My pride was causing me to balk at this gift. My response should be humility and thankfulness.
Even though I could cover this cost, God has allowed me the ability to use my saved resources for other needs.
This action shows me just how much we are loved by our new church family.
I hope I am able to convey the proper response and attitude of thankfulness in this situation. I'm extremely grateful that God has met this need, and that he did so in a way that exceeded my expectations. I am continually reminded of his faithfulness to me, and experiences like this one only serve to focus my attention on his faithfulness even more.
My deepest thanks go to God, for meeting our needs. And to this new friend, for allowing himself to be used by God.
How has God demonstrated his faithfulness to you recently? You can share your thoughts in the comment section below.